Tools needed: 5mm Hex (allen), phillips screwdriver, torque wrench. (All 5mm bolts for this how to are torqued at 5 FT LBS)

Step 1: Remove Seat.
Step 2: Remove side tank covers. The covers slide to the front of the bike.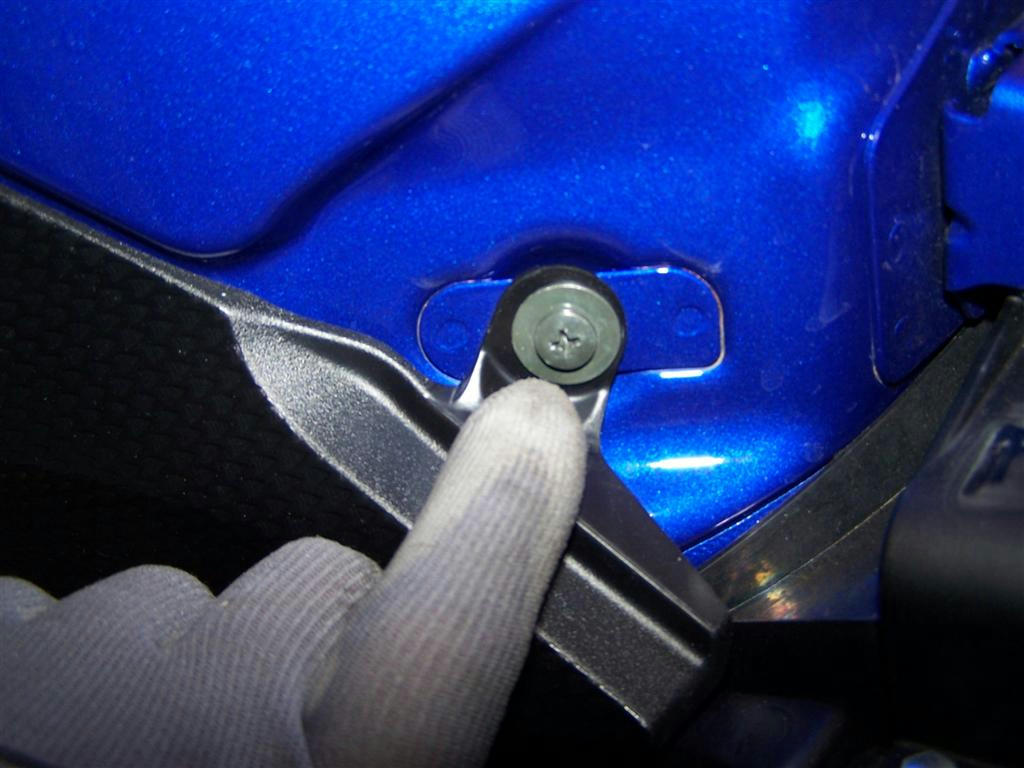 Step 3: Remove side mounting bolts.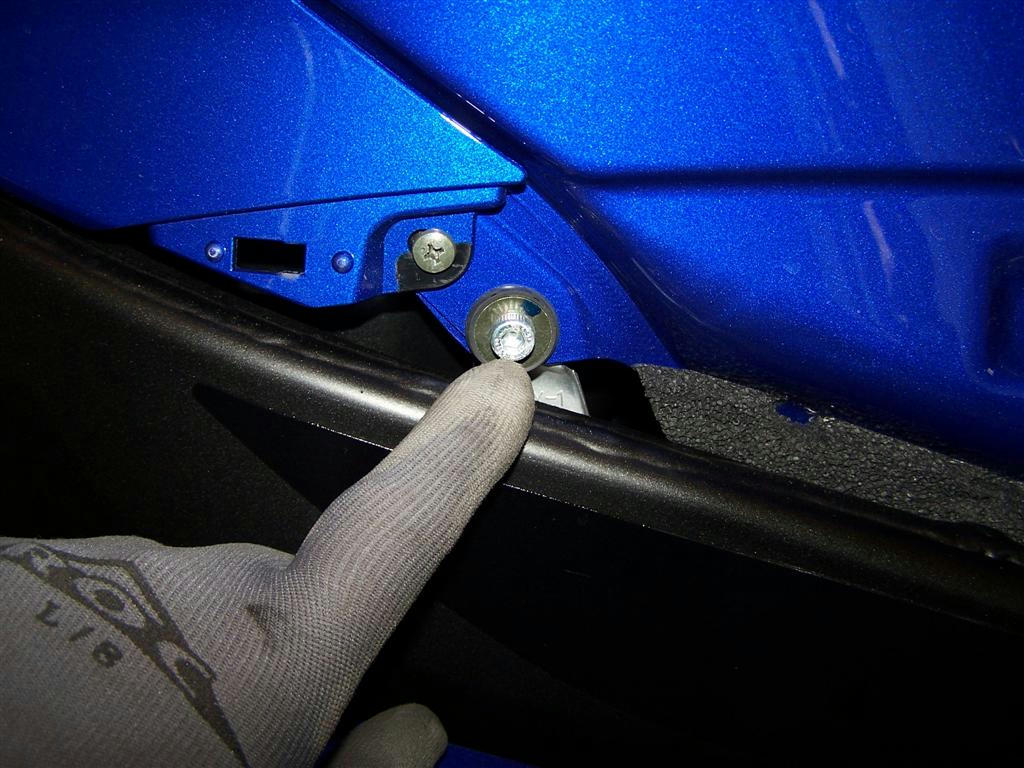 Step 4: Remove front mounting bolt.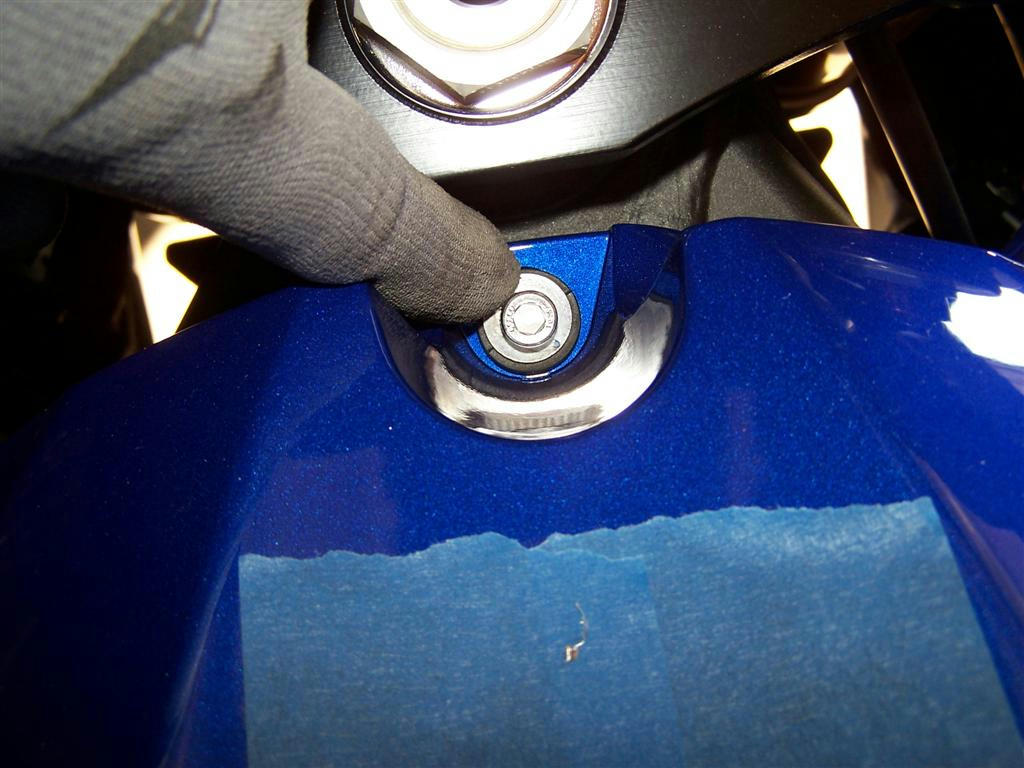 Step 5: Loosen rear mounting bolt. (Do not remove at this point)
Lift the front of the tank up.

Step 6: Disconnect hoses.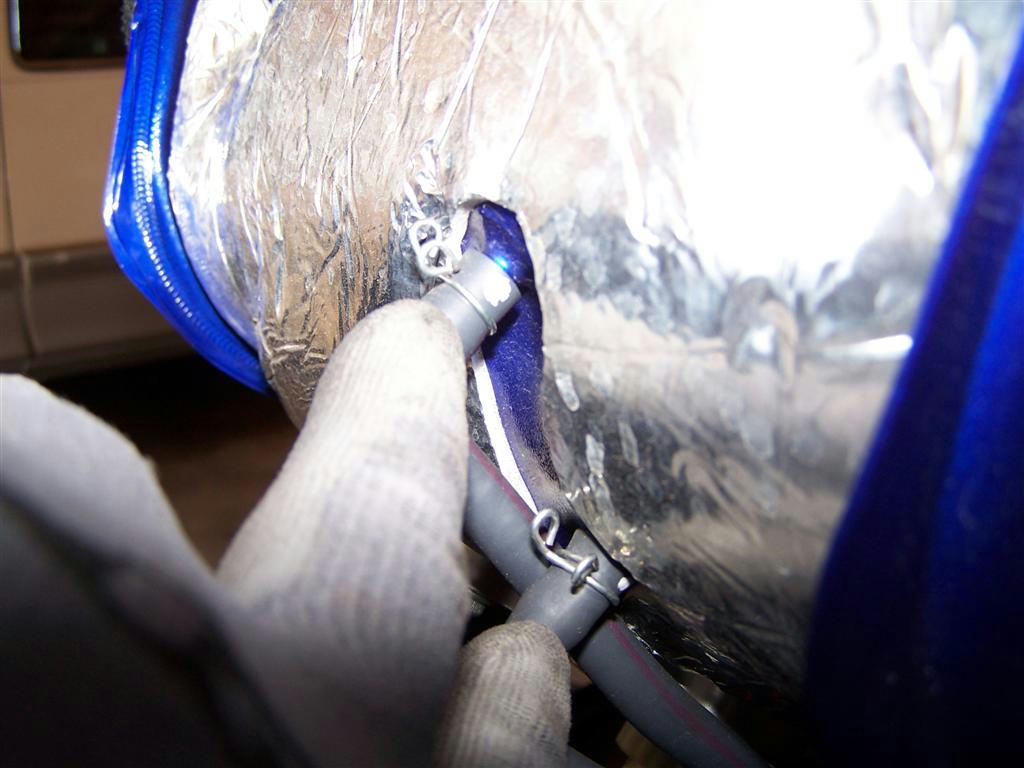 Step 7: Disconnect Green & White electrical plug ins.
Step 8: Lay a shop towel down to catch any fuel that will come out when removing the fuel line. Fuel will not run out of the tank, but you may get a little running out of the line, or a little bit if fuel pump pressure was recently built up.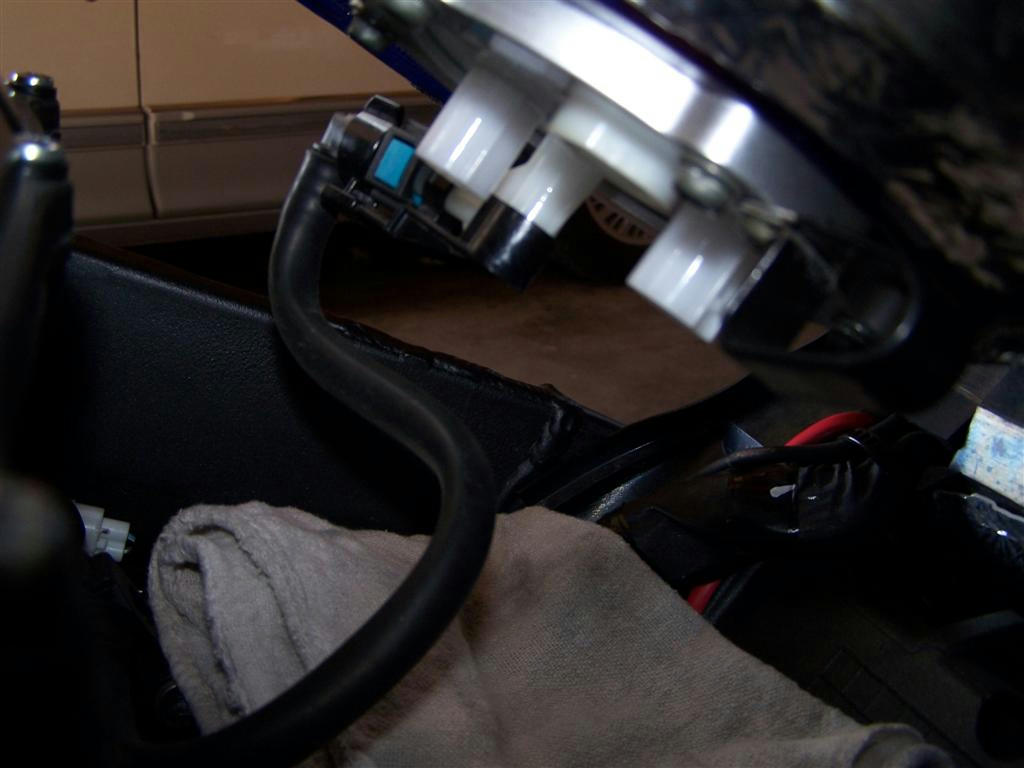 Step 9: Remove fuel line lock. Just pull straight down on it and it will come right off.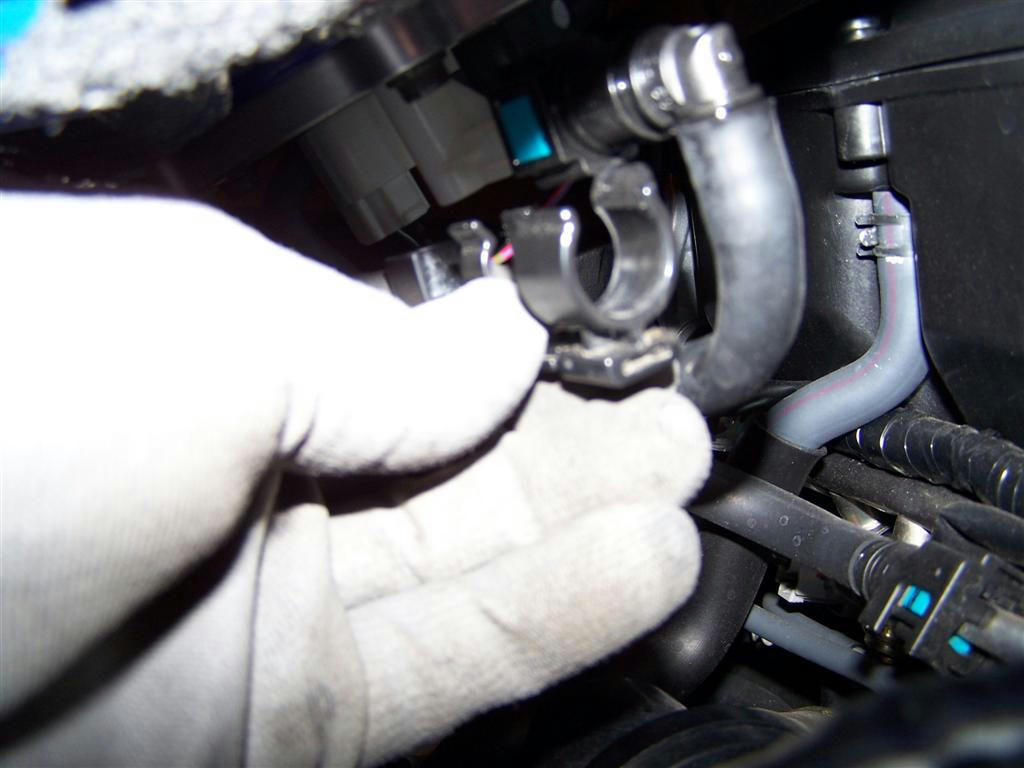 Step 10: Disconnect fuel line. Push in on the Blue/Green button on each side and pull the line off.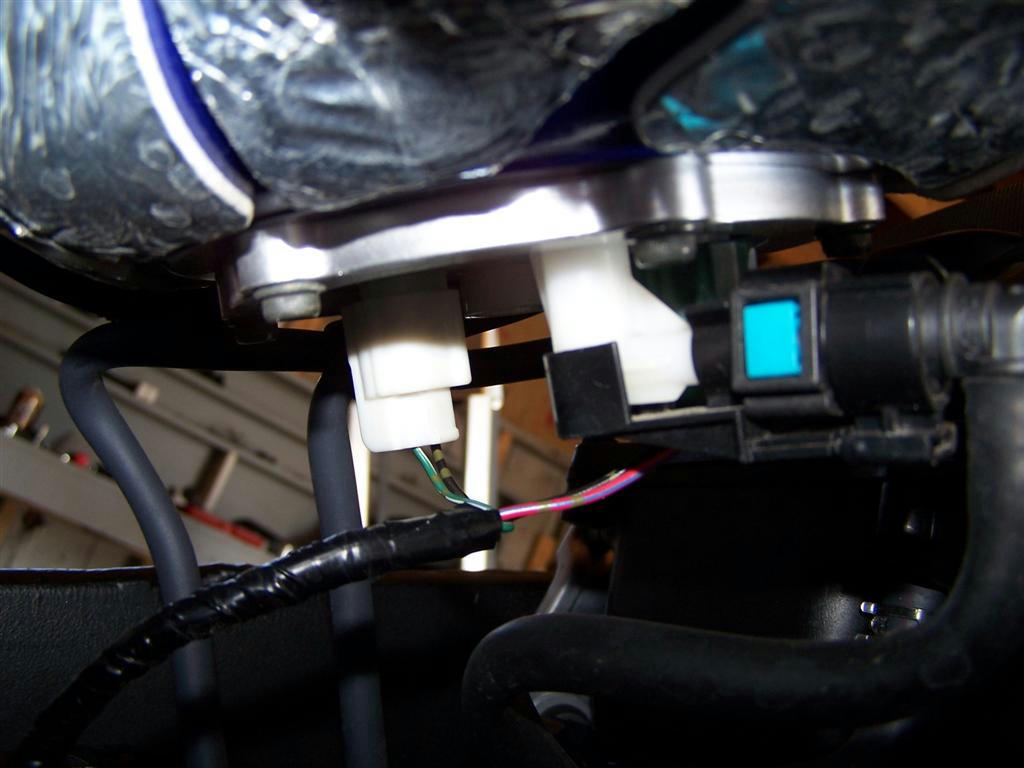 Let the front of the tank back down.

Step 11: Now remove the rear mounting bolt & remove the tank.
Step 12: Remove 9 phillips head bolts around the edges of air box. Remove top of air box.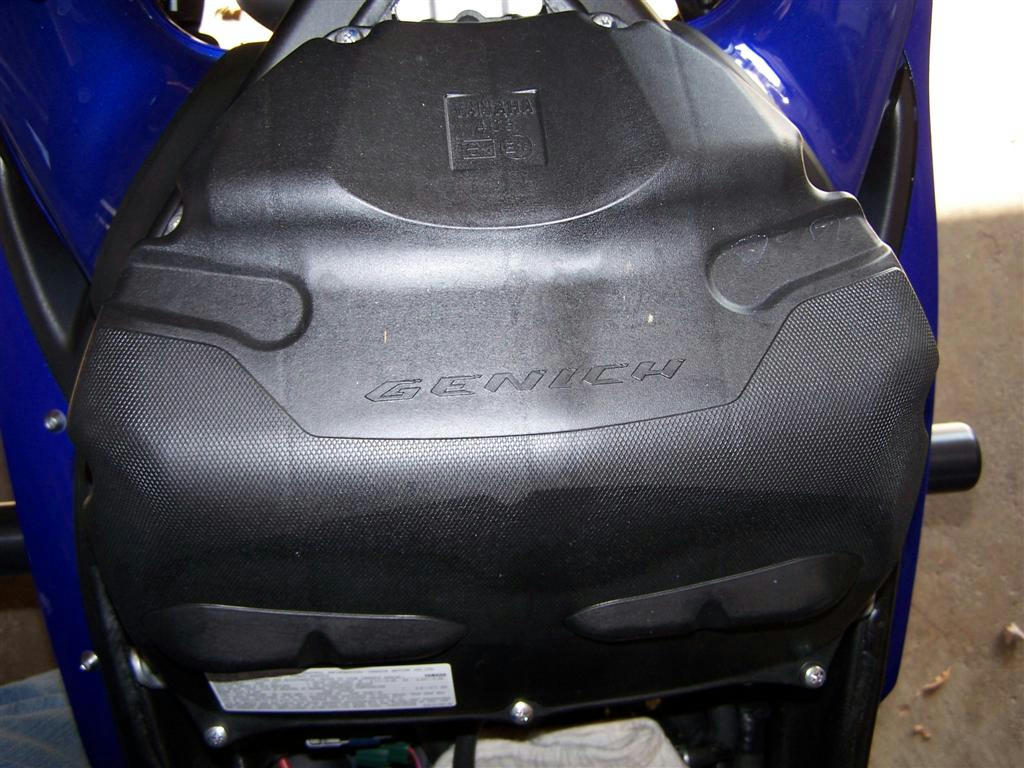 Step 13: Lift the front of the air filter up and remove. There are a couple tabs on the bottom side to make sure they are aligned properly when installing the new filter.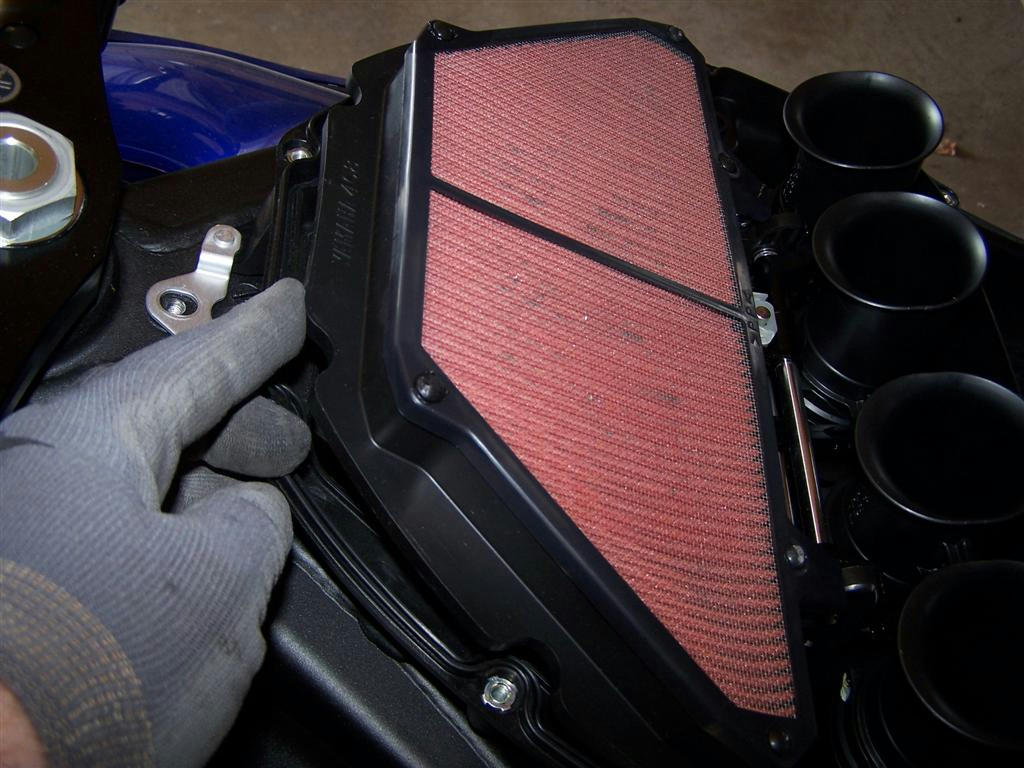 Install new filter, and work you way back up the list for reassembly.
Ride safe.